Discover your ComfortZone
Find your perfect hansgrohe tap and wash basin combination
Pairing the right tap and wash basin for your bathroom is an important step - both should offer the features you need, while also working in harmony together. At hansgrohe, we've tested each combination, so that we're able to recommend the right one for you, whatever your needs, from washing your hair to filling tall containers. 
A match on form and function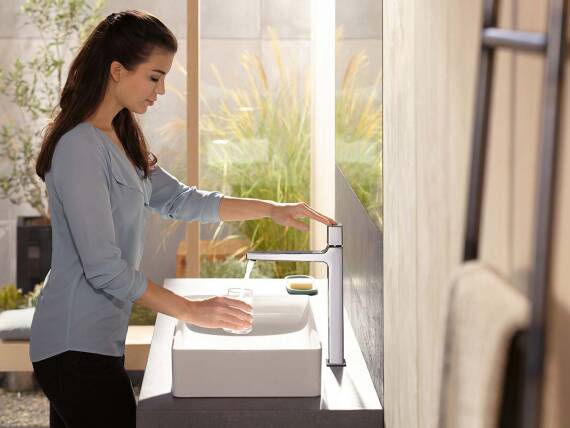 Whether you're creating a dream bathroom from scratch, or upgrading your current one, it's important to consider how you use the space when deciding on your tap and wash basin.  We've outlined all of the options in the guides below, so that you can find something that offers the space you need in a design you love.
Considered planning and design
A shallow wash basin paired with a high tap can cause splashing, as can a tap with water that hits the sink at the wrong angle, while a tap that is too low unnecessarily restricts the space you have to move beneath. At hansgrohe, we look beyond our own products, to test how they work with other bathroom components for different manufacturers. It's part of our commitment to making sure you can enjoy the bathroom of your dreams.
 
A guide to tap and wash basin combinations PDF: more than 12,000 tested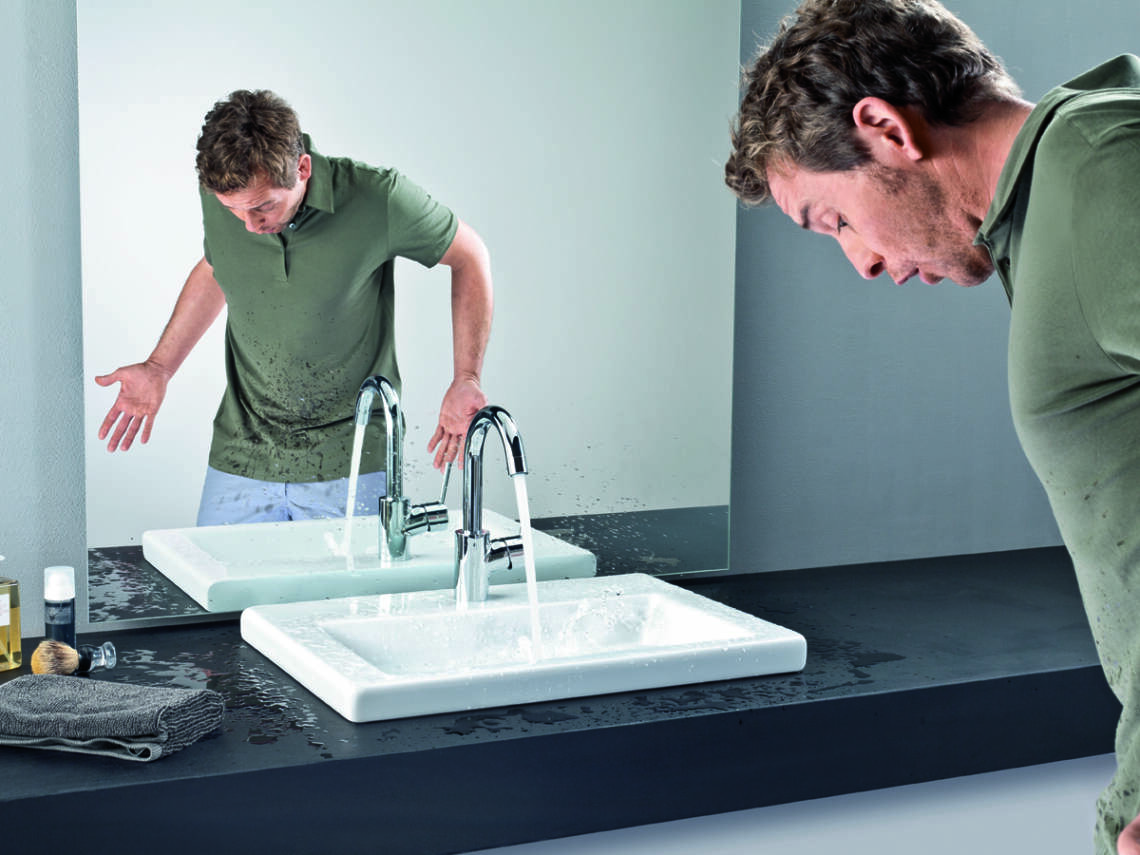 hansgrohe has developed an in-depth test procedure to ensure that there will be no splashing, design conflict or loss of comfort, in the combination of a tap and wash basin. The "hansgrohe ComfortZone test" guarantees you the ideal combination of tap and wash basin. Our sanitary experts carry out in-home testing to find out just how well customers' own taps work in combination with popular wash basins from leading manufacturers.
Under scrutiny: how testing is carried out at hansgrohe
At the hansgrohe Test Centre, the space available at the wash basin is tested during the comprehensive functional tests, along with the spattering characteristics and other criteria. More than 12,000 combinations of taps and wash basins have already been tested, to help you to find your perfect solution.
How the ComfortZone test works:
Free space test: Does the combination offer sufficient usable space? A test ball is positioned between the tap and the wash basin in order to check whether it is possible to comfortably wash your hands.
Splash test: Is there splashing when the tap is turned on? The tap is turned on and off at different water pressures and the splashing assessed.
Practical test: Is spray created when users wash their hands? A hand is moved backwards and forwards under the running water and any splashing outside the wash basin is assessed.
 
Tested and recommended
Once you have used the hansgrohe test tables and opted for a duo that does the job, take your choice along to a specialist partner. They will be able to assess whether it is possible to meet the on-site spatial and technical requirements, ensuring that there are no space restrictions, connections or water pressure issues that make them unsuitable.
Trusted partners
Find bathroom showrooms in your area
hansgrohe Loading showroom data
An error occurred. Please reload the page.
Your search covers: United Kingdom and the Republic of Ireland