New kitchen accessories
hansgrohe cutting board and soap dispenser in premium quality
The better quality and the more sophisticated kitchen accessories are, the easier it is for you to manually prepare and cook food with them and clean them. Even better when kitchen accessories are beautifully designed. hansgrohe offers you two new products for the sink which will make your everyday chores more enjoyable in terms of tactility, as well as visually and functionally: a cutting board and a soap dispenser – each in two surface finishes.
hansgrohe cutting board: that finishing touch, for efficient kitchen chores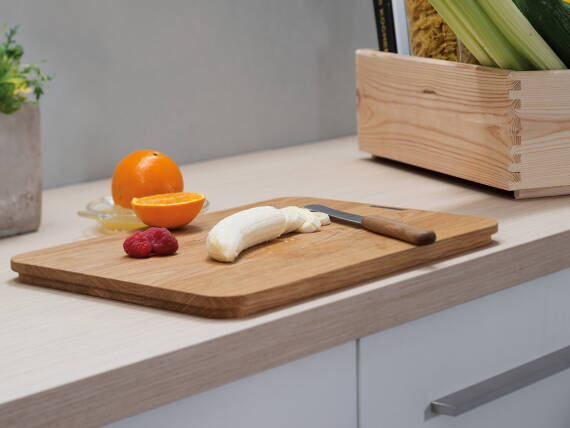 Fine, carefully processed hardwood makes chopping and slicing fruit and vegetables wonderfully easy. The flat cutting boards (20 mm) are treated with a hardwood glaze, they have a smooth surface that is gentle on knives and they have antibacterial properties. None of our cutting boards is identical to any other, each one has its own unique grain. We have two types of wood to offer you: oak or walnut. The boards are robust and resistant, retain their shape over the long term and are decorative eye-catching features in any kitchen.
An added bonus: in combination with a hansgrohe kitchen sink, this natural product from the Black Forest innovators will become an ergonomic assistant.
Perfect match: a board, a sink, one ergonomic unit 
If you already own a
hansgrohe sink
, you can look forward to enjoying a perfectly tailored kitchen accessory. These wooden products are more than just cutting utensils: the multi-functional boards go with hansgrohe sink units just like lids on pots. Thanks to their geometrically precise customisation, they cover the basins and turn into a convenient, ergonomic work surface. For example, when you want to set down or fill up large containers. When washing up, simply use the board as a draining board. The integrated guide edge makes it easy to manoeuvre over the sink unit. Whether you have got a double-bowl or single-bowl sink.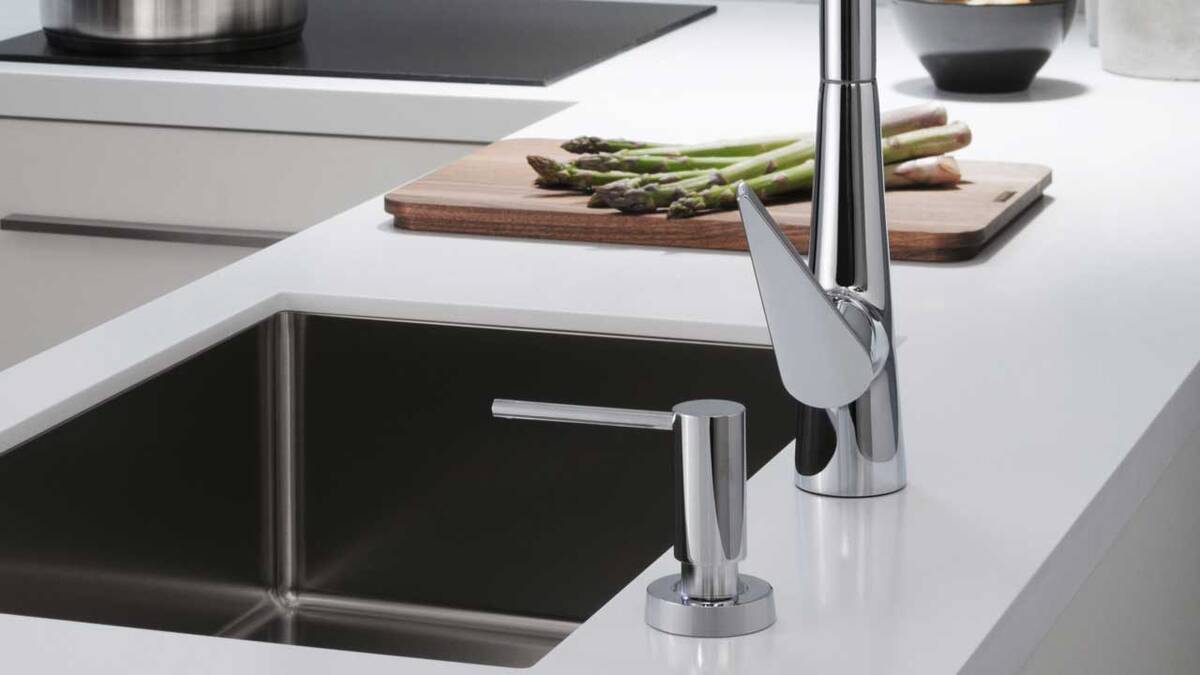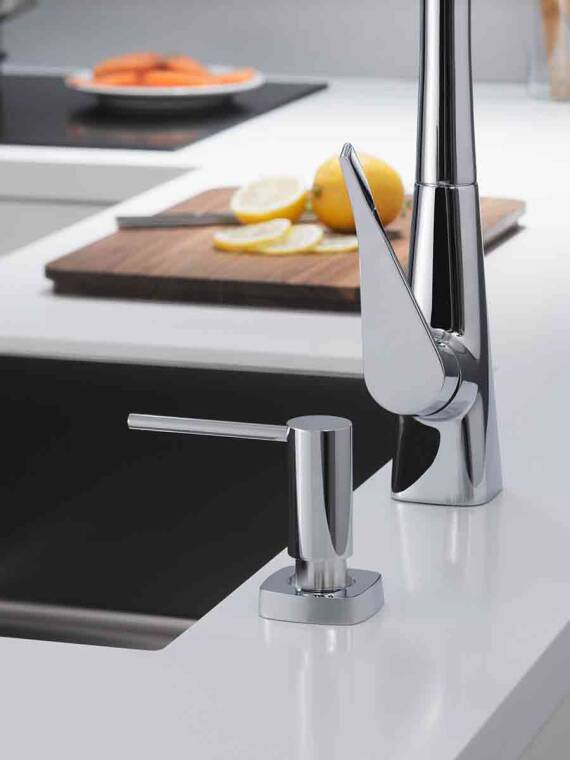 hansgrohe washing-up liquid dispenser: a small hole that is a big help
If you love it when your kitchen looks tidy, hygienic and efficient, hansgrohe now offers a soap dispenser (lotion dispenser), which can be embedded directly into the sink or worktop. All the plumber needs to do is to drill a hole – to the right or left of your tap or in the rim of the sink. The advantages are obvious: washing-up liquid or liquid soap is always ready to hand, it's easier to get your chores done at the sink unit, and you don't have to worry about any clogged up plastic bottles.
Matching the sink: new kitchen accessories in elegant design
This space-saving assistant matches the design of your hansgrohe kitchen tap, and you have a choice between stainless steel finish and chrome surface finish. Depending on which hansgrohe kitchen tap you have, you can order the slimline dispenser to match its handle. We offer flanges in three different designs – round, square or flat. Of course, you can also be sure that this innovative kitchen product features premium quality: the slimline dispenser is swivelling, easy to use thanks to its smooth-running pump guide, and is made of high-quality materials. Washing-up liquid or liquid soap can be measured out sparingly and easily refilled using the funnel supplied.
HGHBWMediaGalleryImageElementComponentModel (8808568489020@4)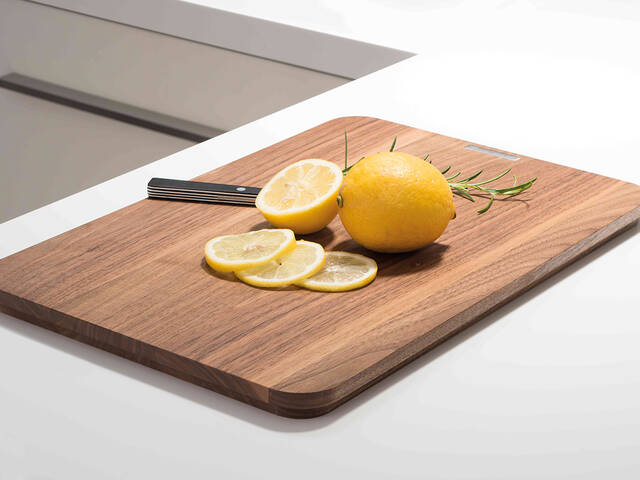 HGHBWMediaGalleryImageElementComponentModel (8808568390716@3)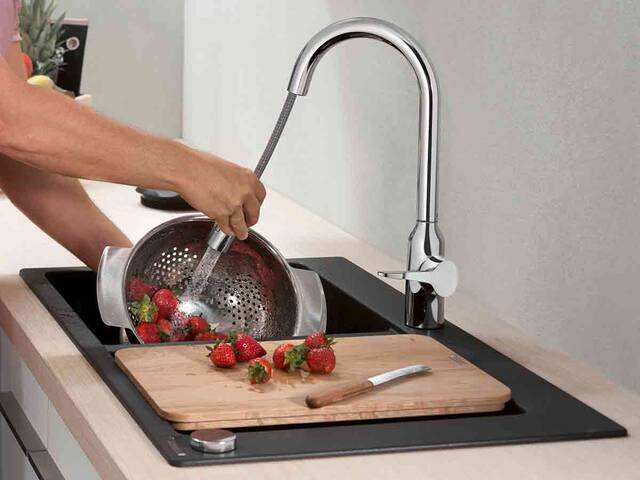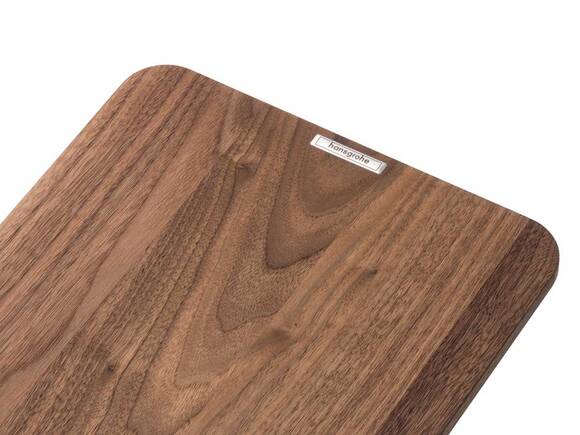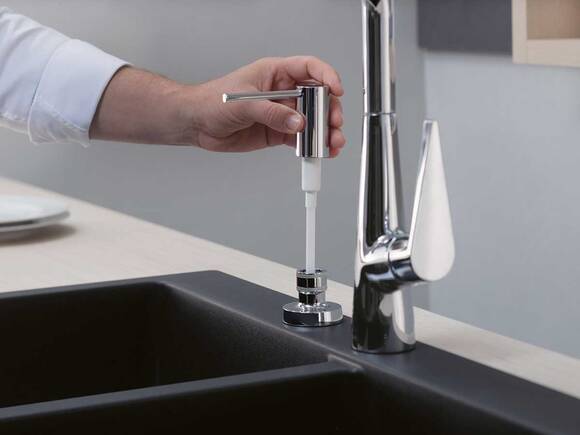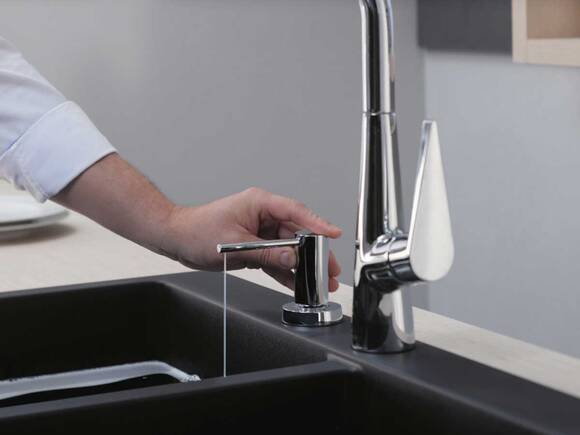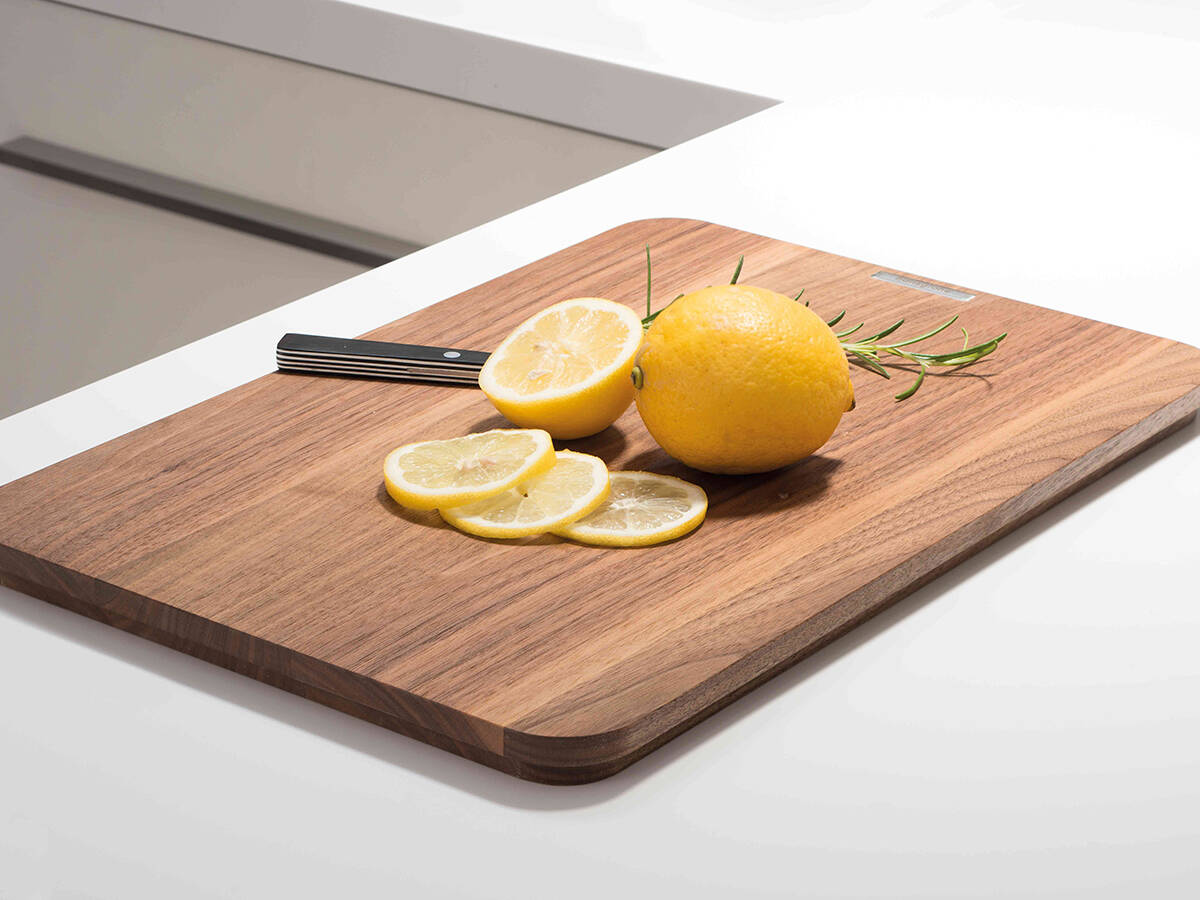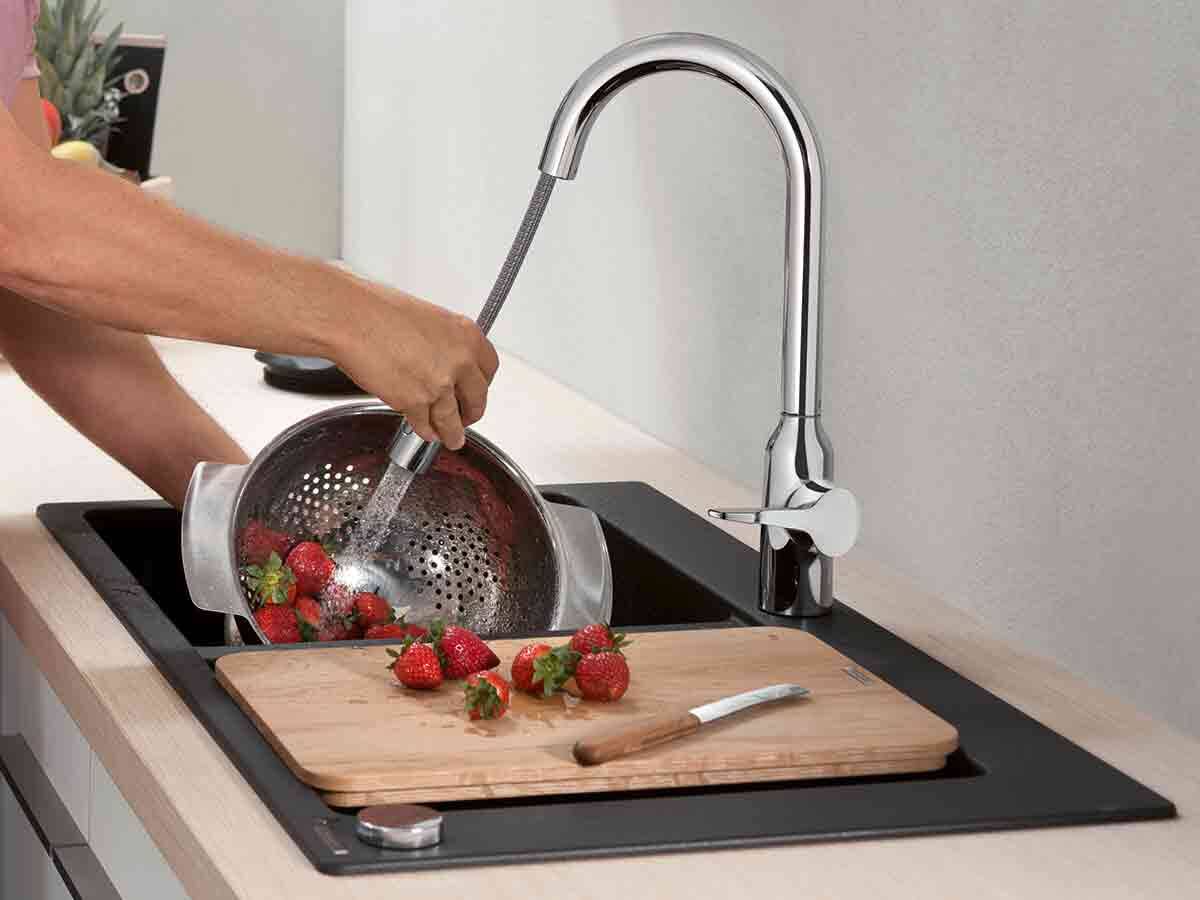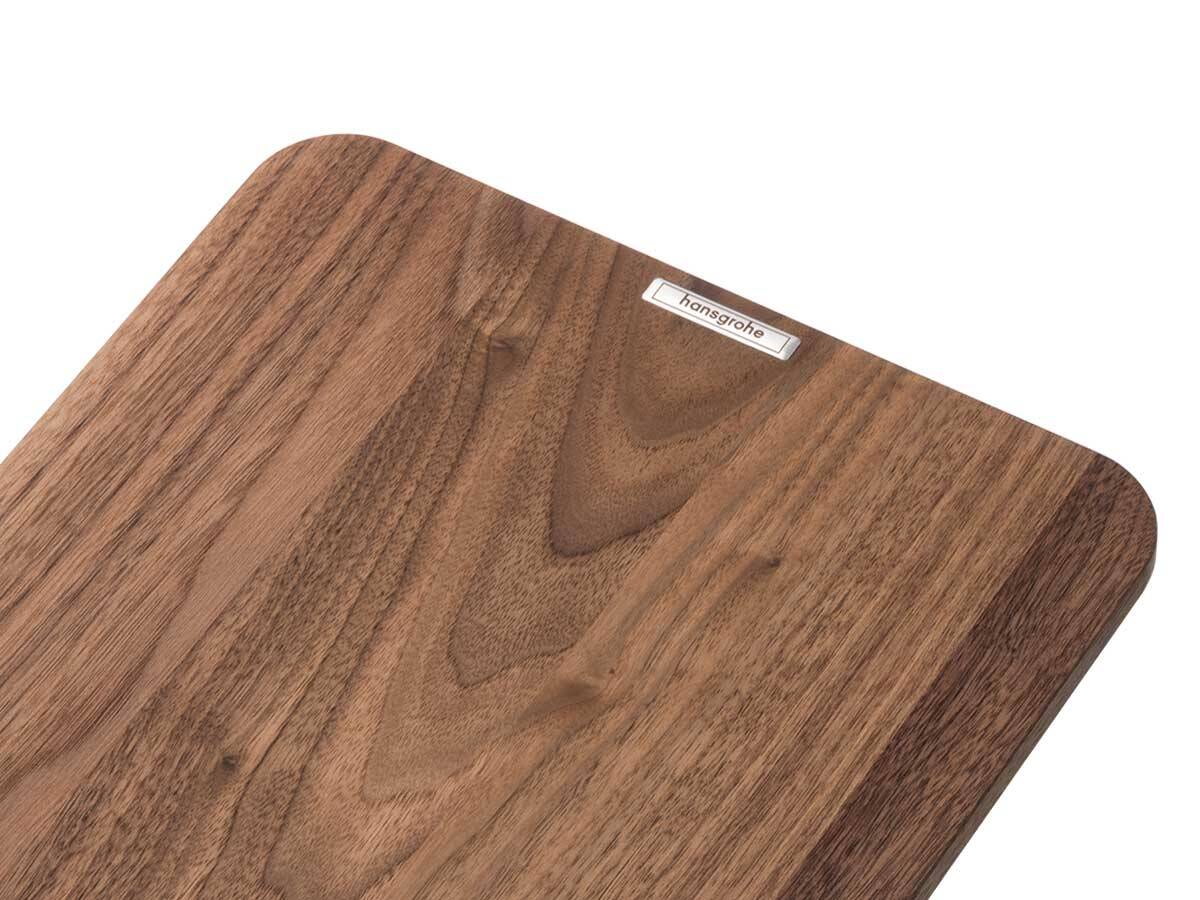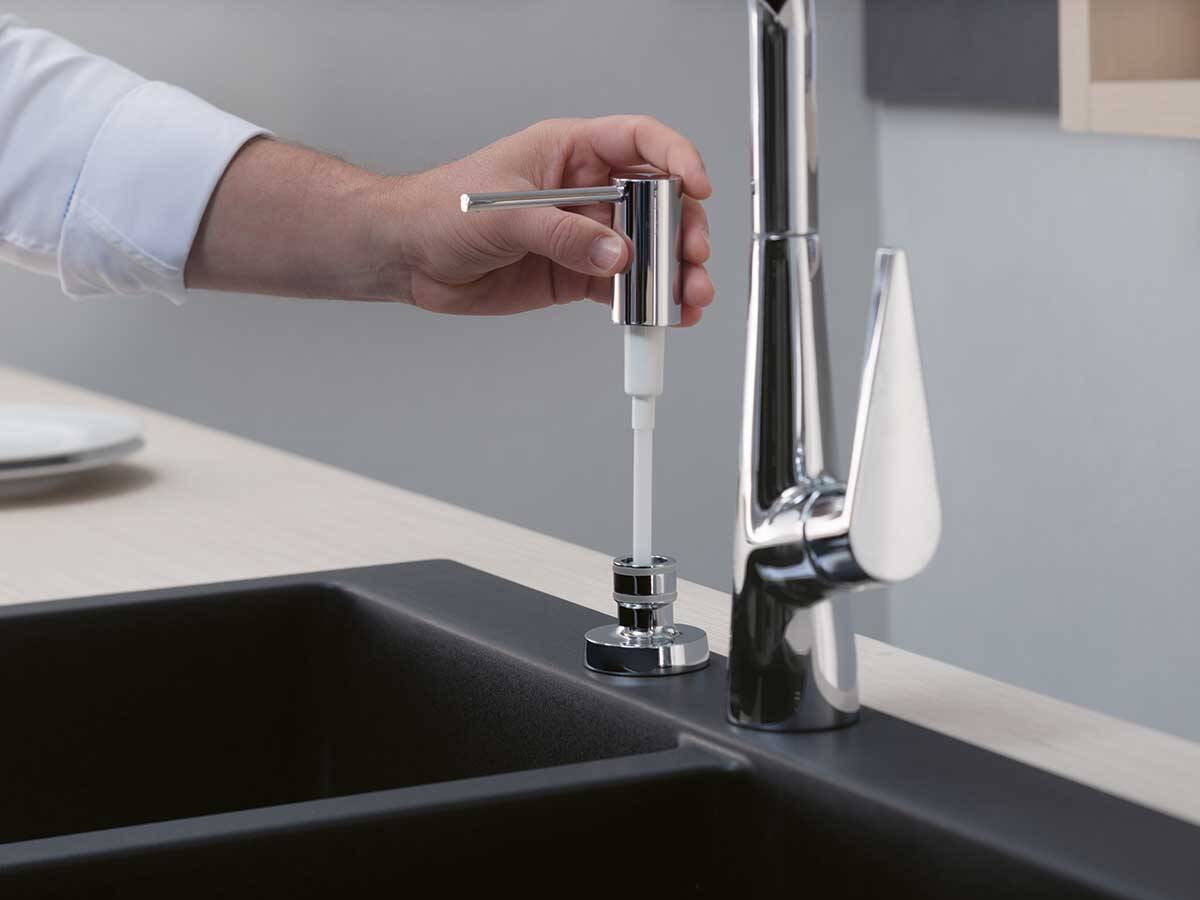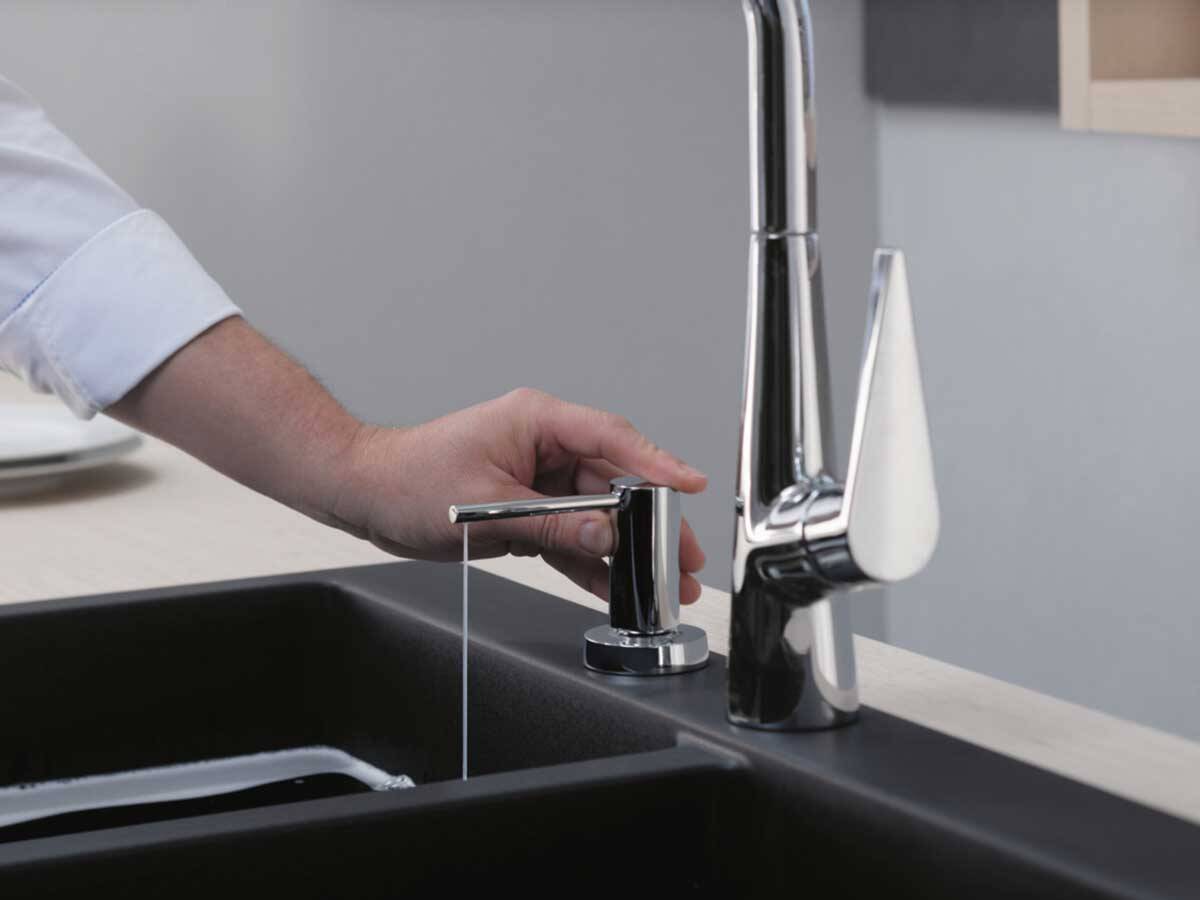 Trusted partners
Find bathroom showrooms in your area
hansgrohe Loading showroom data
An error occurred. Please reload the page.
Your search covers: United Kingdom and the Republic of Ireland