Modern materials and natural resources
Create an informal feeling with warm wood and personal decorative touches
You can achieve an informal spa-like feel, by mixing natural and man-made materials. Take inspiration from this beautiful bathroom, where they have mixed pinewood floorboard and exposed concrete. Surrounding the sink with wood highlights the unusual design of the white ceramic taps, while the separate shower and sink area allows the space to breathe.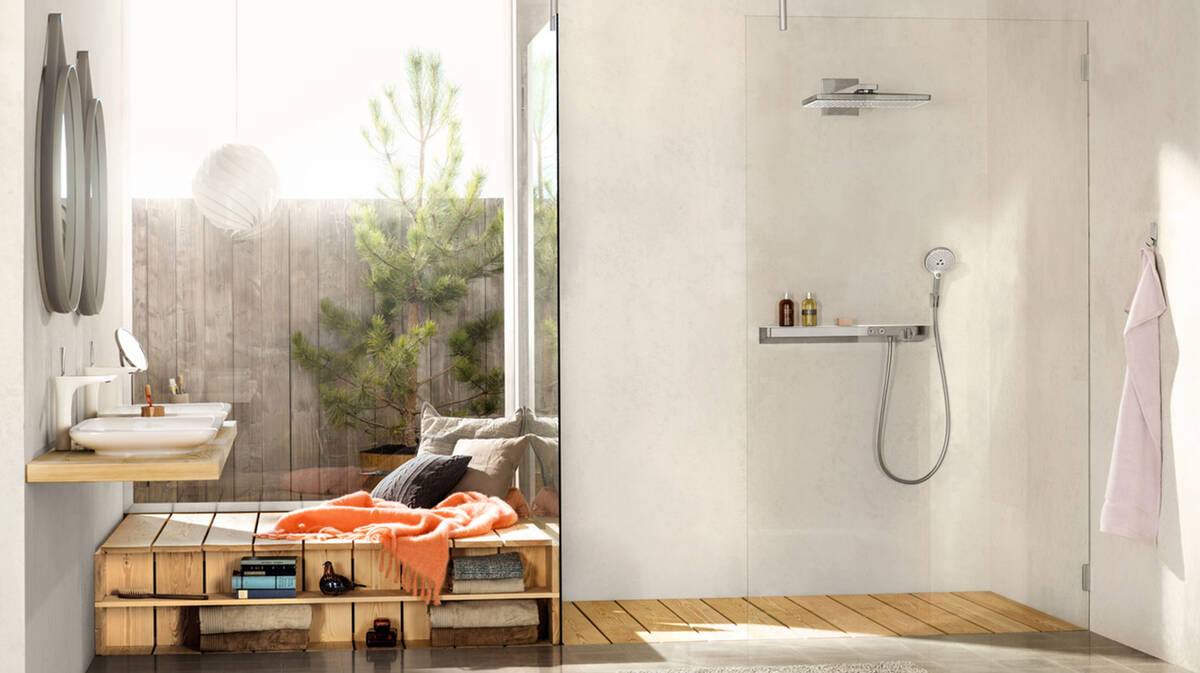 +4
Add everything to my notepad
Product noted
Product saved for 30 daysSee notepad
The product could not be saved.
Please try again.
Using wood to create a warming effect
Creative bathroom ideas for an informal bathroom
The spacious floor plan of this bathroom has been used to maximum effect, dividing the toilet area from the more relaxing area of the bath, shower and wash basin. Wood has been used to create a lounging area of a differing height - perfect for relaxing with a book after a long bath - while the foot-friendly floorboards add even more warmth to the area. This look can be set off with cosy scatter cushions, a warm blanket, and even a gallery of your favourite photos, to create your own private hideaway.
Use light as a design tool
If you're lucky enough to have a bathroom with
large windows
, or access to a garden or terrace, you can magnify the informal bathroom experience with natural light. In bathrooms without
natural light
, you're able to customise your lighting to amplify areas to create an informal bathroom style. Use it to draw attention to the
fine lines of ceramics
, and the white and chrome of your taps. With their sensuous design, the
PuraVida
range of taps integrates seamlessly, while the
large shower system
makes water indulgence the main focus of the room.
Trusted partners
Find bathroom showrooms in your area
hansgrohe Loading showroom data
An error occurred. Please reload the page.
Your search covers: United Kingdom and the Republic of Ireland