Lots of choice, lots of fun with water
hansgrohe Croma: the all rounder for the modern family bathroom
Are you looking for an elegant shower head with jet switch-over at the touch of a button? A large, swivelling overhead shower? Or a shower system that you can use to upgrade your bathroom at a later stage? If so, the Croma shower family is just what you're looking for. Choose from a diverse range of products for the shower and bath tub and look forward to having lots of fun with water. Croma looks good and feels great. These showers are known for their modern design and excellent value for money – perfect for young families.
Croma hand showers: from tried-and-tested classics through to the Select model
The Croma hand shower family featuring a 100 mm spray disc is a classic product with lots of impressive extra features. Enjoy the invigorating Rain jet in different variants, from the Massage to the TurboRain jet. And that's not all. The latest generation of Croma products guarantees even more indulgent showers (110 mm spray disc) with Select technology. Meaning you choose the jet that you want at the touch of an intuitive button. The Croma adds a modern touch in white/chrome with an openly rounded design or smooth-edged silhouette. Whatever you decide on, the hand shower is available in the water-saving EcoSmart version with consumption of just 9 litres per minute and with practical QuickClean technology.
Croma overhead showers: Indulgence comes in all sizes
Whether you choose the 100 mm spray disc or the lavish 280 mm one, Croma overhead showers offer indulgence in a wide variety of formats. Take the new Croma E 280 overhead shower as an example: a great size in the modern Softcube design with rounded edges. The 280 mm wide high-quality metal spray disc showers users with soft, invigorating RainAir shower rain with AirPower technology. The Croma 160 and Croma 280 round overhead showers also offer showering indulgence on a grand scale as their large, round spray discs envelop your body in super soft shower rain. If you want a two-jet overhead shower, Croma Select overhead showers (180 mm) give you the choice of a full-bodied rain shower or powerful IntenseRain at the touch of a button. Various designs are available: symmetrically round or Softcube, fully chrome or in white/chrome. The overhead showers can be installed on the wall or ceiling and are available in the economical EcoSmart version. A practical feature: Rub the silicone nozzles of the shower to quickly remove limescale deposits. Or detach the spray disc entirely. 
Easy-to-retrofit shower system: hansgrohe Croma showerpipes
Croma showerpipes are all-in-one systems consisting of an overhead shower, hand shower and thermostatic mixer or single lever tap. Shower systems are ideal for bathroom renovations, since they are easy to install onto existing connections. Depending on your bathroom's design, you have the choice of the round or Softcube design, as is the case with the new Croma E 280 showerpipe. The hand shower can be fixed to it at the right height with a new shower slider – all at the touch of a button. The Croma E 280 showerpipe comes with the new Ecostat E thermostatic mixer for even more safety in the shower and bath tub. In another example, the Croma Select 180 2jet showerpipe is proof that anything is possible with a little effort: a reliable, ergonomic thermostatic mixer (Ecostat Comfort), five jet types (2 x overhead showers, 3 x hand showers), a swivelling shower head for the perfect position plus jet switch-over at the touch of a Select push button.
HGHBWMediaGalleryImageElementComponentModel (8802950874172@8)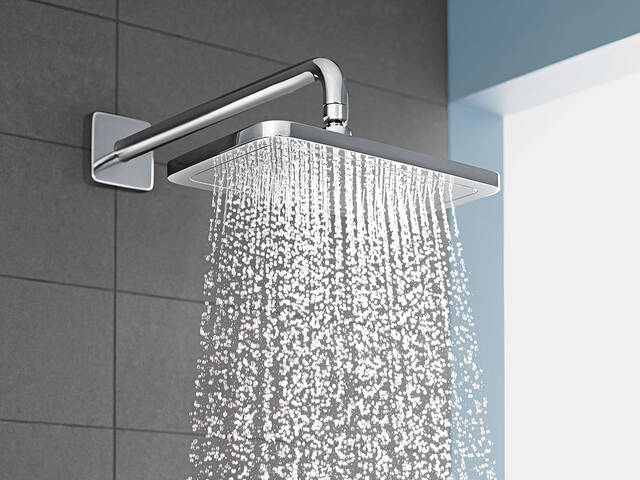 HGHBWMediaGalleryImageElementComponentModel (8802951005244@7)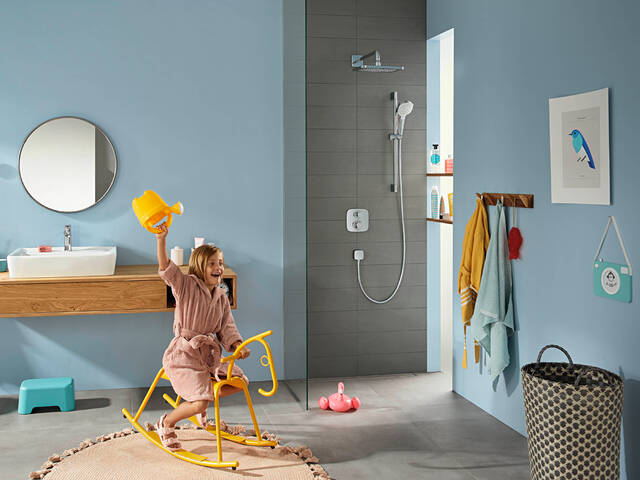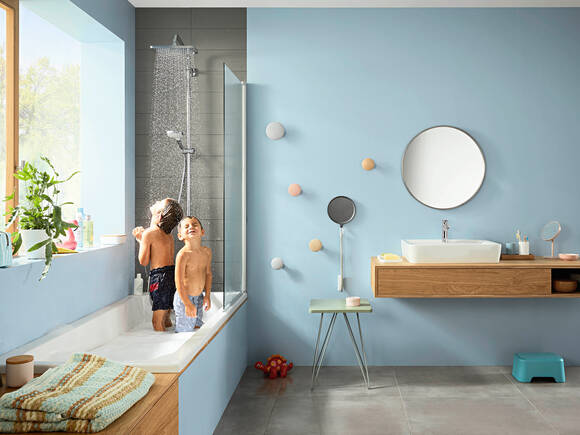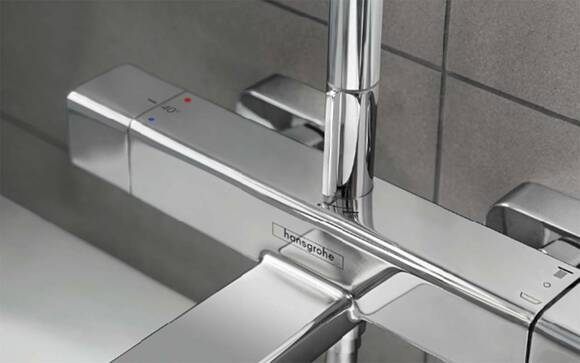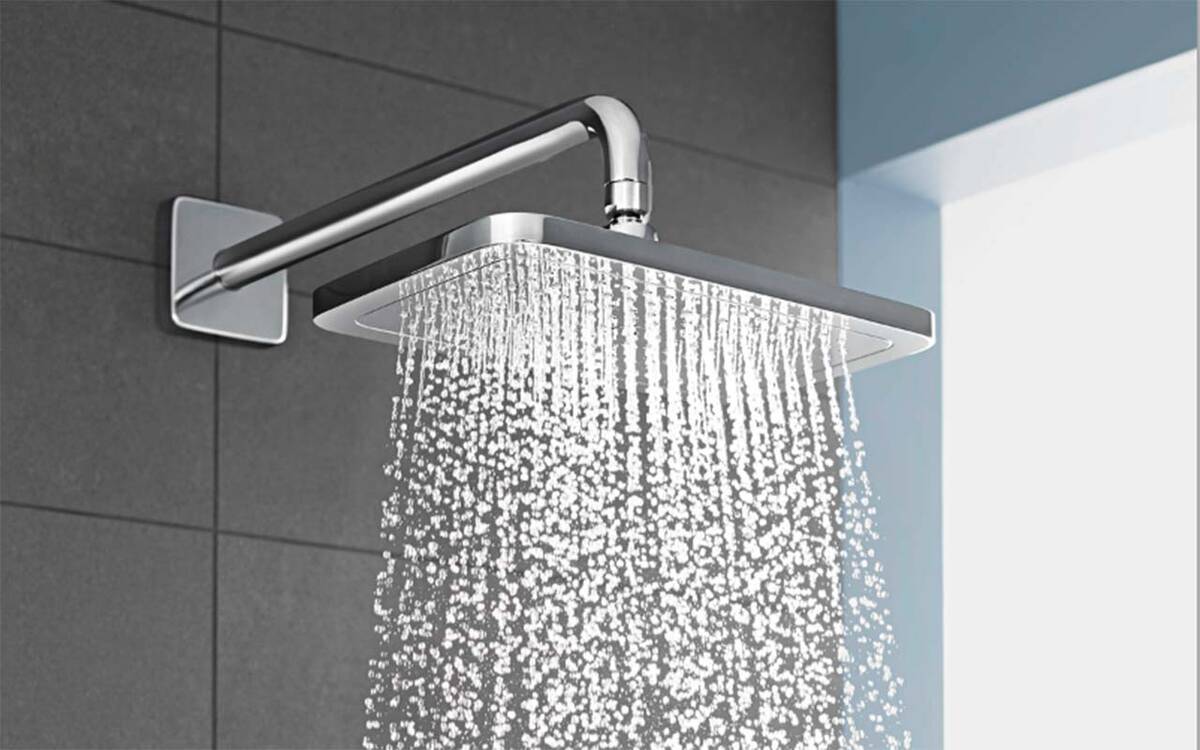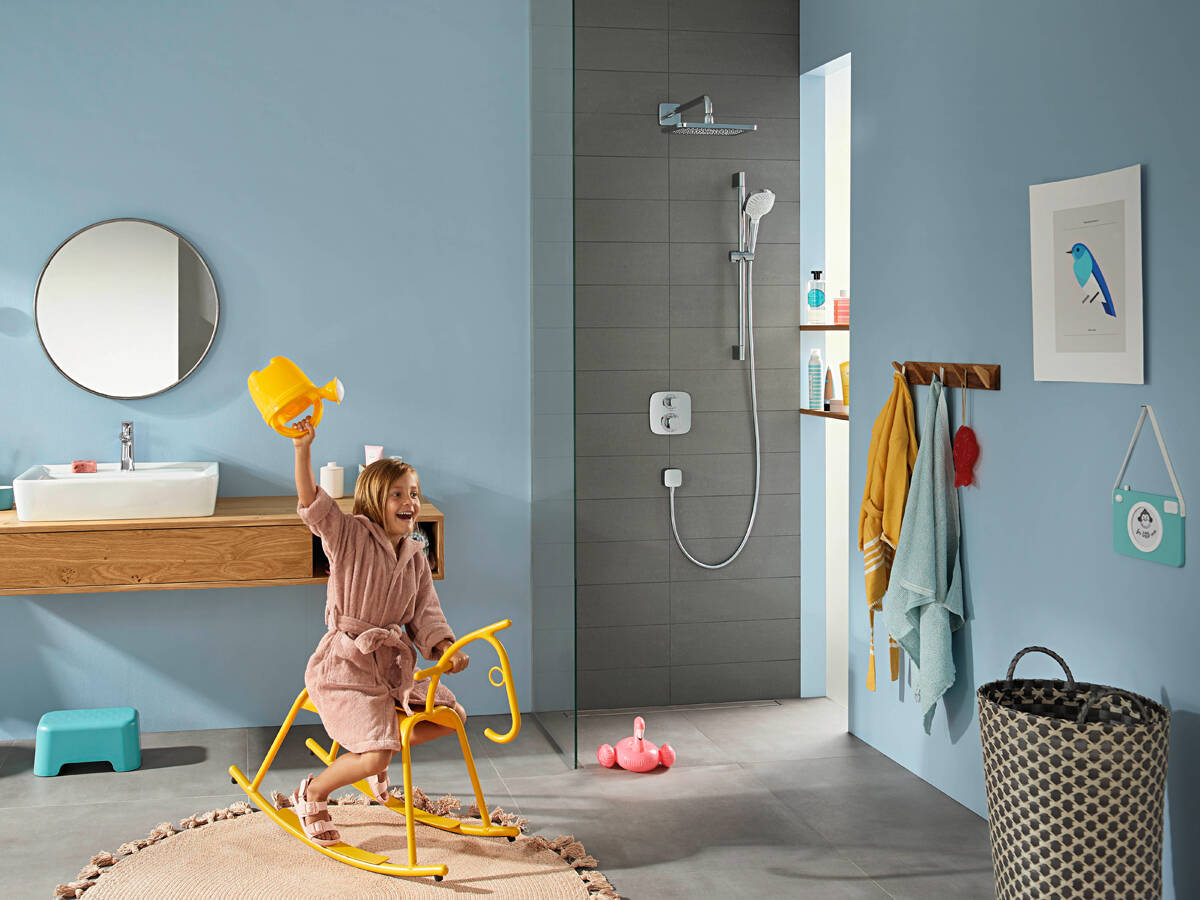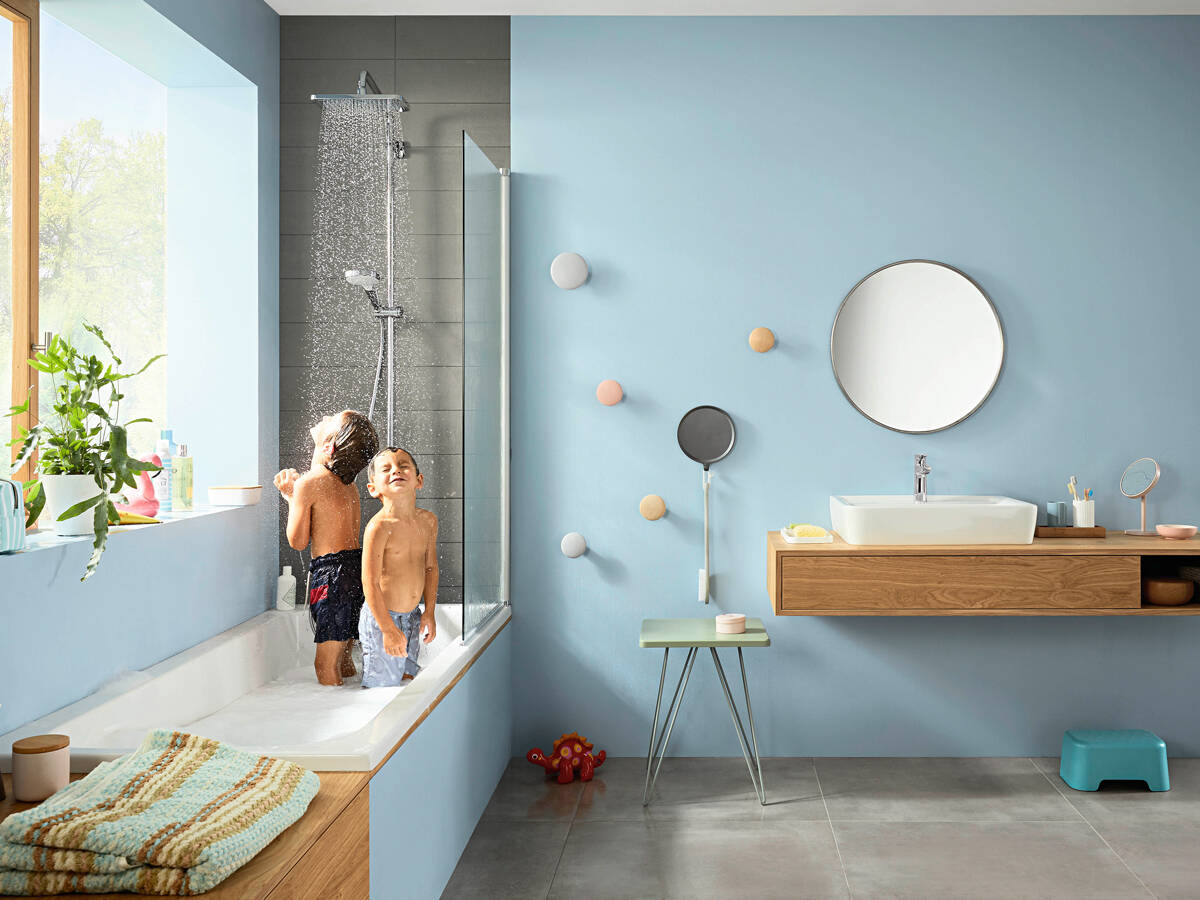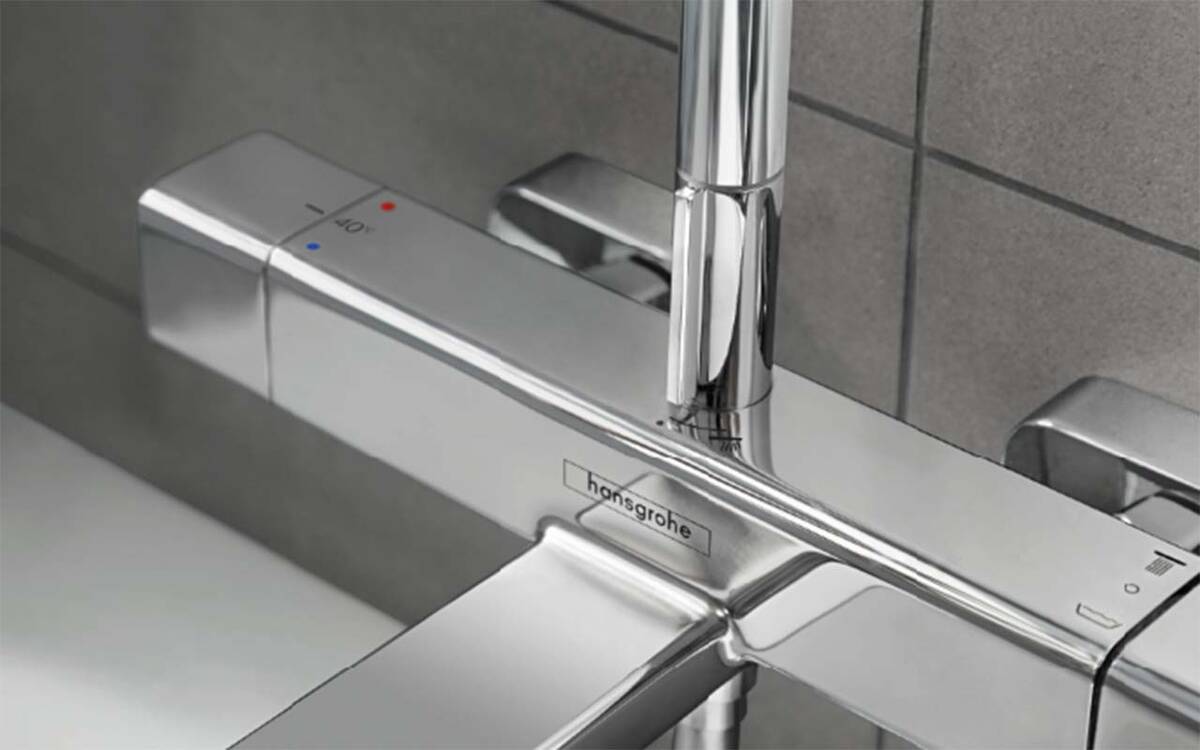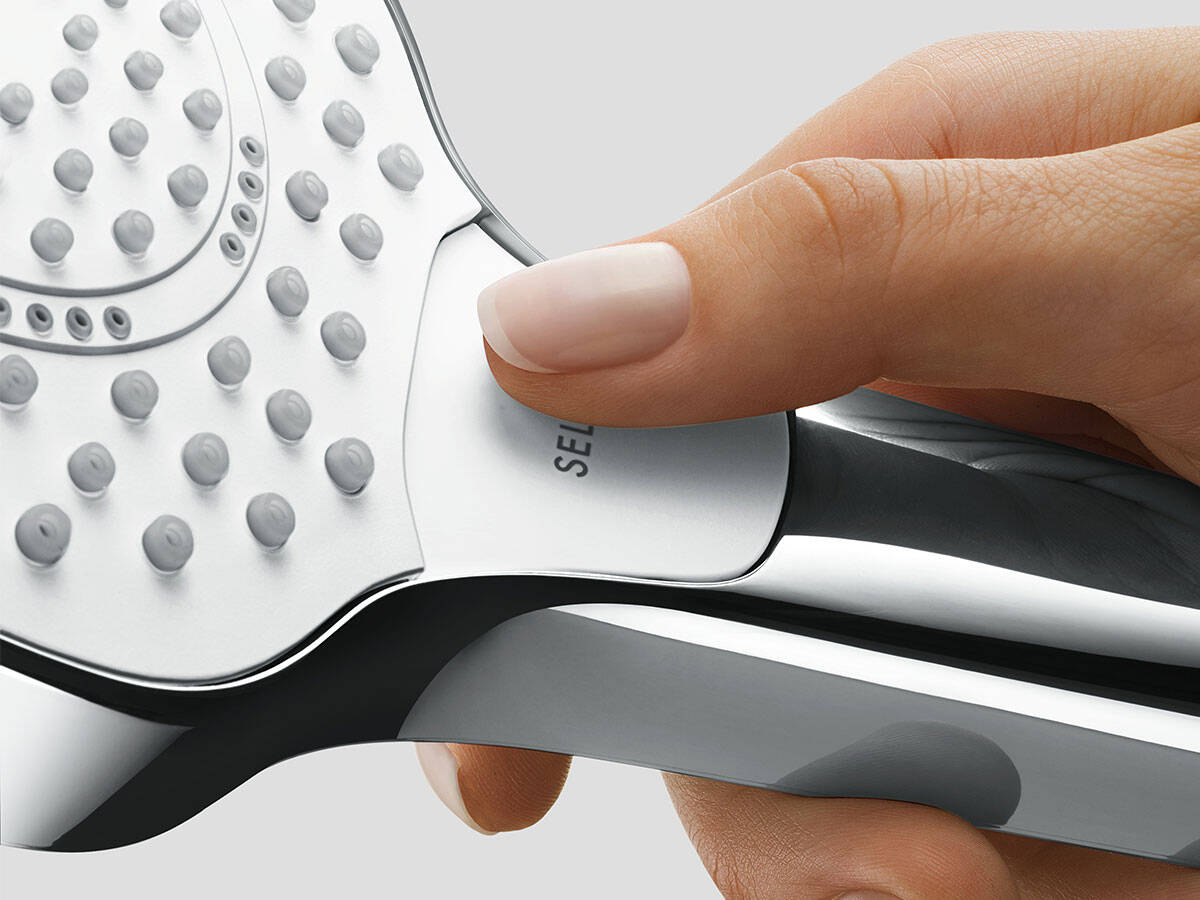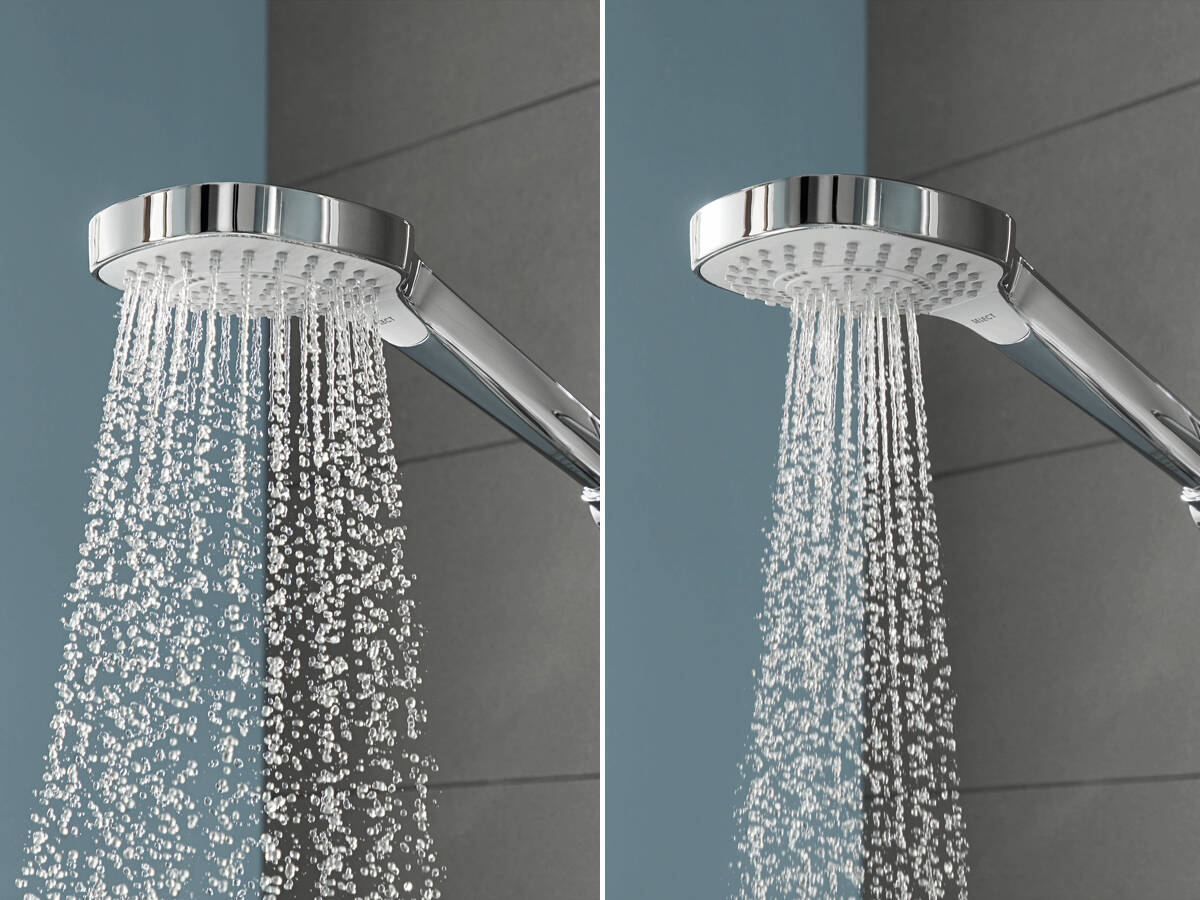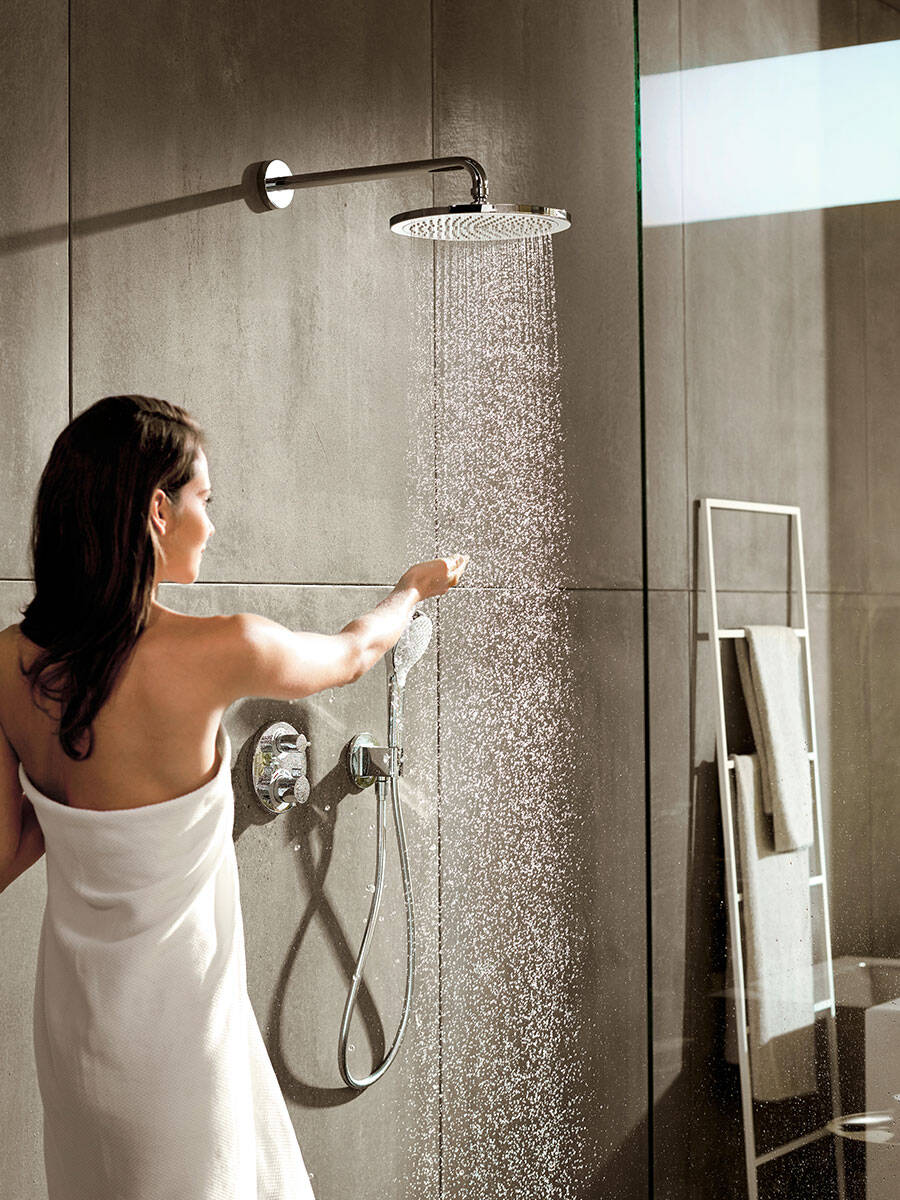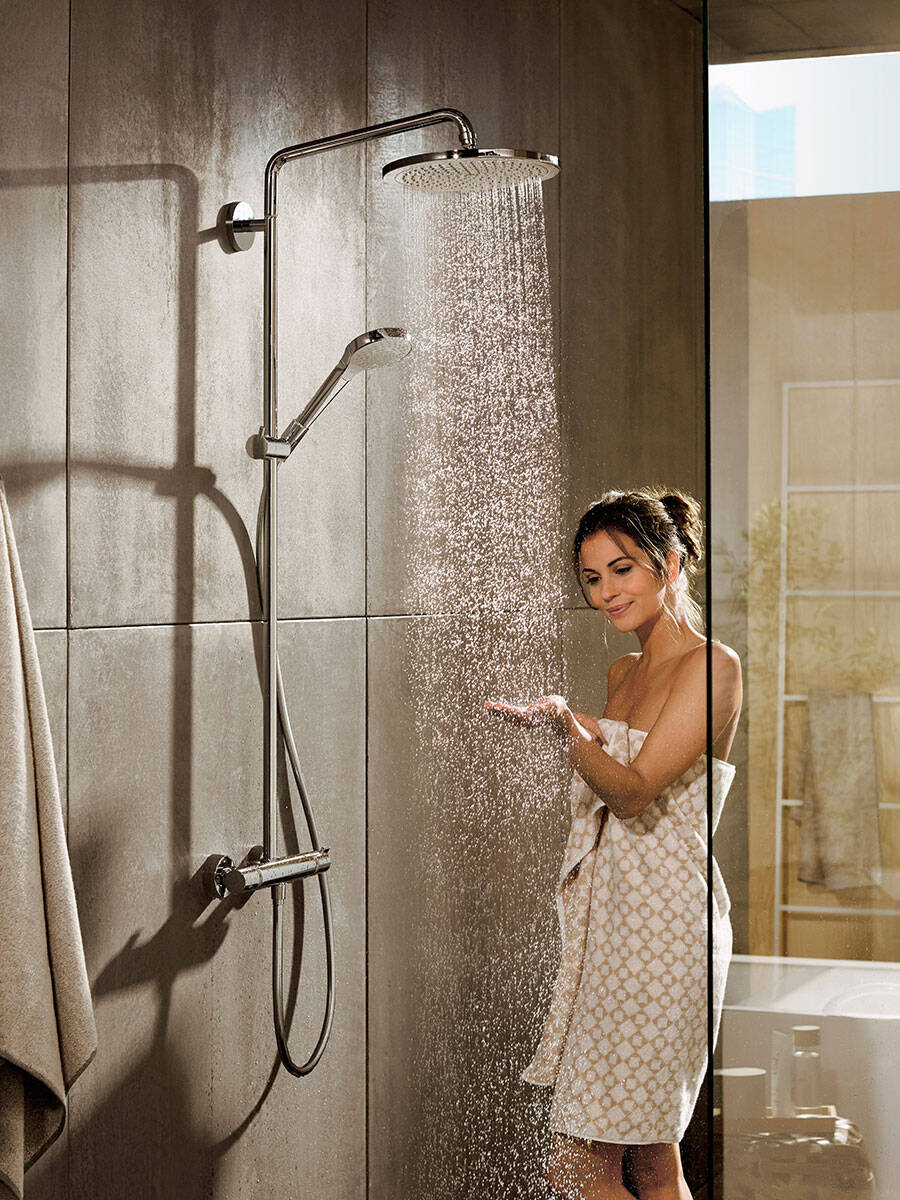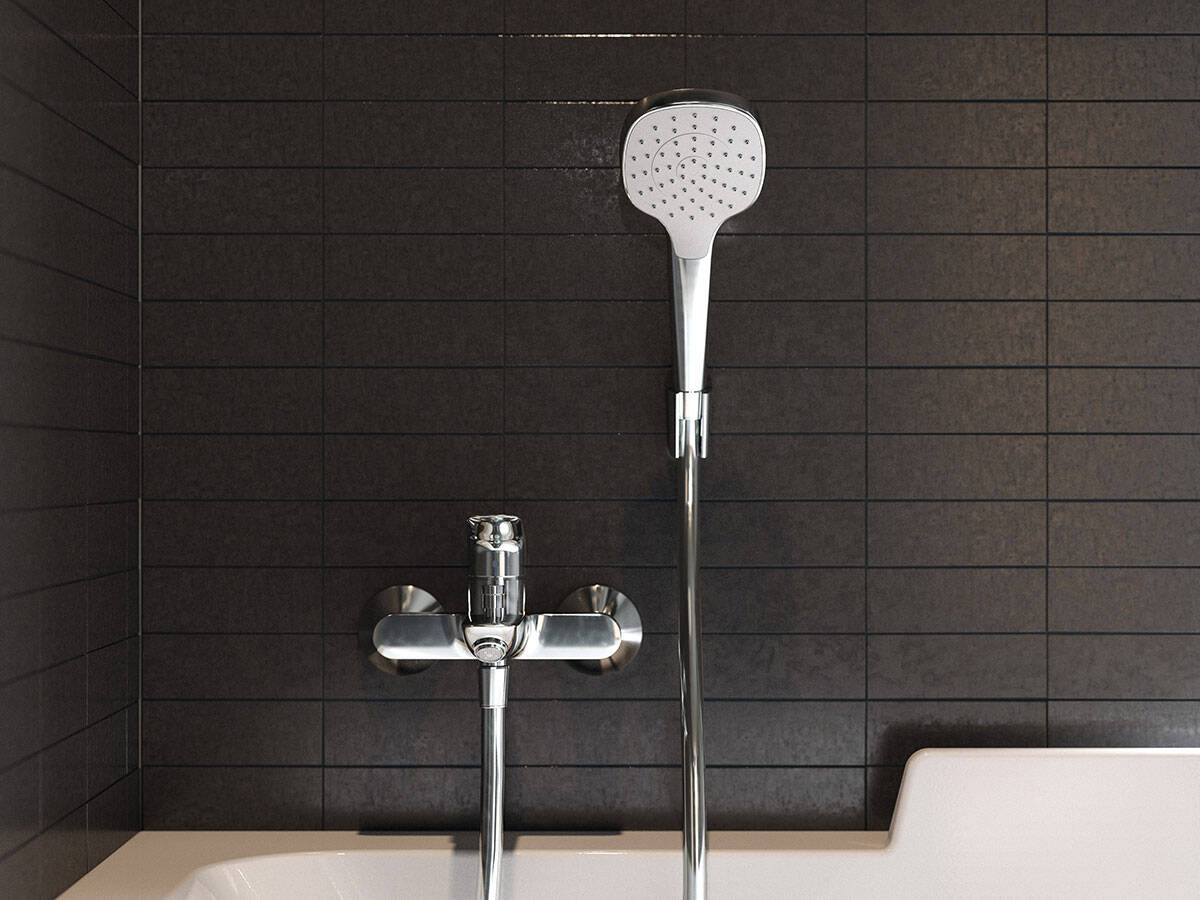 Trusted partners
Find bathroom showrooms in your area
hansgrohe Loading showroom data
An error occurred. Please reload the page.
Your search covers: United Kingdom and the Republic of Ireland