hansgrohe AirPower
More water indulgence with less water usage
With AirPower, it's possible to increase the enjoyment of your shower, while simultaneously reducing the amount of water you use. This is thanks to hansgrohe's innovative technology, which enriches each water droplet with air, making it feel more lush and full-bodied against your skin.
Experience more with less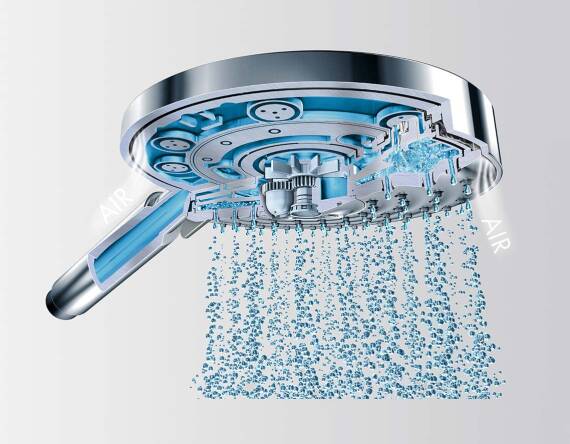 Because water is such a precious resource, hansgrohe has dedicated a huge amount of research into making the very most of it. AirPower is just one of the results.
The principle is simple, but ingenious. When you use your shower, air is sucked in via the spray disc, which literally stirs up the water. Freshly enriched with air, the resulting droplets are noticeably lighter and softer. So not only does this mean more enjoyable showers, it also reduces your water consumption.

A unique shower experience
Every droplet feels velvety soft - the AirPower rain of water envelops your body to make you feel amazing. There are a wide variety of hansgrohe products equipped with this technology, from overhead and hand showers, to shower systems and basin taps.

At hansgrohe, we know every drop of water counts, so our goal is to help you save both water and energy. AirPower showers help you to do that, and can also be combined with a range of other hansgrohe technologies, including RainAirXL and RainAir.
 
Find out how AirPower works in hansgrohe showers: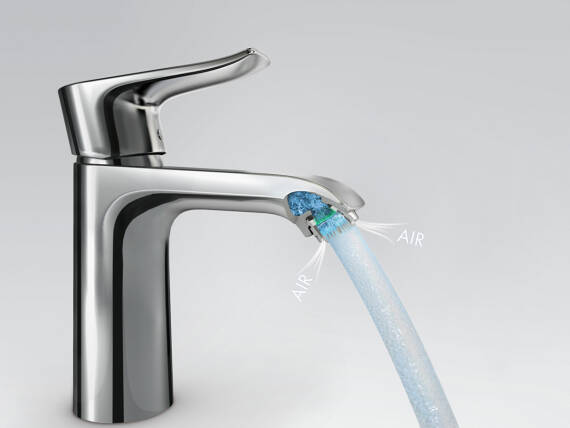 The power of AirPower at the wash basin
Lots of basin taps from hansgrohe are equipped with AirPower, helping them to work quietly and reliably, adding volume to every droplet of water and reducing splashing. Whether you're washing your hands, washing your hair or caring for children's sensitive skin, the velvety soft droplets make every moment a pleasure.
How hansgrohe AirPower works in taps:
Check out hansgrohe products with AirPower technology here: