Your own tropical paradise
Find perfect peace in a bathroom inspired by nature
Imagine stepping into a shower that mimics the tropical warmth of a rainstorm. Finding yourself with the space to truly relax, thanks to its design. Here, the opulence of the tropics becomes a day-to-day reality. The open architecture removes any limitations, offering scope for features to create your very own spa experience.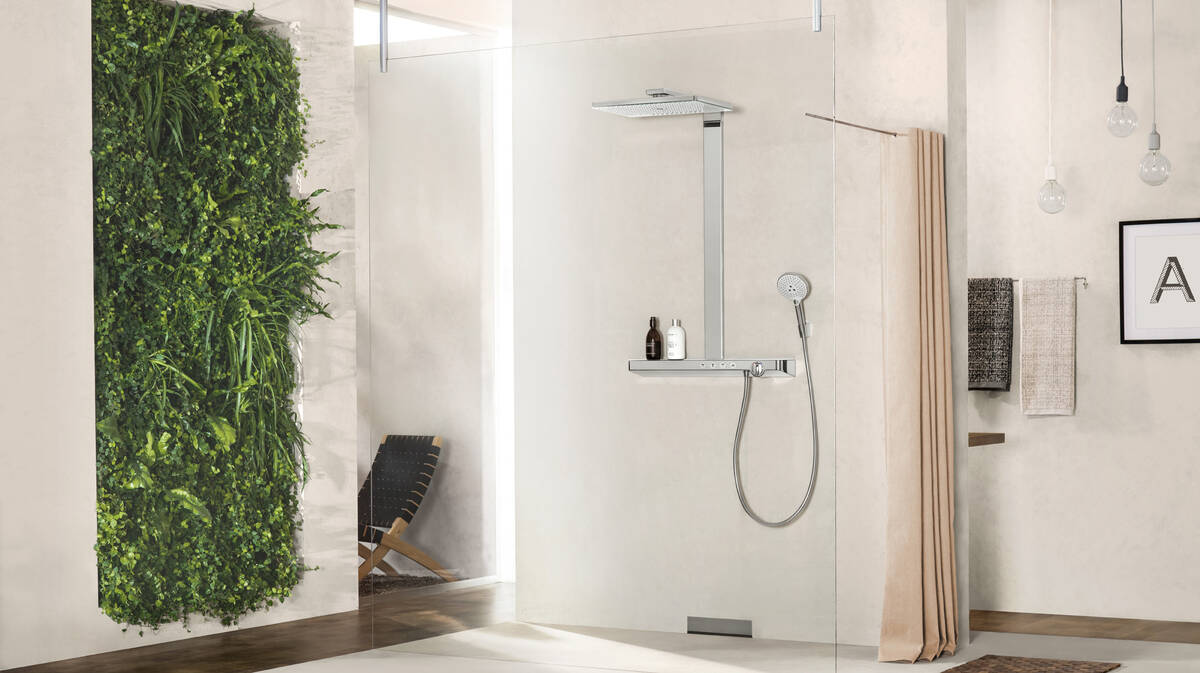 +1
Add everything to my notepad
Product noted
Product saved for 30 daysSee notepad
The product could not be saved.
Please try again.
Experience the opulence of the tropics in your own home
Find freedom in the space that a wet room brings
An open plan bathroom has the power to redefine how you use it. With space, comes the chance to add the types of plants that thrive in a humid and tropical environment, or to add seating. The floor level shower drain means there's no need for a shower cubicle, which adds a calm flow through the room. Pair it with a rain shower, and recreate the feeling of nature in your own home. This versatile bathroom design means the only limit is your own imagination.
Dance in the rain: Create a truly indulgent shower with hansgrohe
A rain shower is the perfect focal point for your open plan bathroom. hansgrohe's technology allows for a variety of different spray patterns, to recreate the feeling of everything from a gentle shower to a drenching downpour. The Rainmaker Select allows you to switch between these settings with just a press of a button, as well as providing ergonomic comfort, so there's no limit to how long you can spend enjoying your shower. Choose the colour of the spray disc, to match the chrome of the shower head or the white surroundings of your bathroom, and enjoy the slender design of the showerpipe, which gives an elegant feel to this indulgent shower.
Trusted partners
Find bathroom showrooms in your area
hansgrohe Loading showroom data
An error occurred. Please reload the page.
Your search covers: United Kingdom and the Republic of Ireland