Tips for taps
Learn how to descale and clean your hansgrohe taps
Thanks to the timeless design and high quality materials used in every hansgrohe product, your new taps have the potential to last for many years to come. To keep them looking and working their very best, we've collected a few hints and tips for cleaning and maintaining your hansgrohe taps.
Navigating wear and tear
Because your bathroom taps are likely to be used every day, they'll come into day-to-day contact with the grease residue from hands and particles of dirt, and even the water itself will leave limescale deposits. But thanks to the high quality craftsmanship of a hansgrohe tap, we've made it easy to clean, descale and maintain your tap.
Simple steps for years of use
Follow these steps to clean your taps:
Step 1: It's best to clean the surface of the hansgrohe tap with a soft moistened cotton cloth, which you can use to gently wipe away dirt, without damaging the tap. Do not use any metal sponges, brushes or micro-fibre cloths, as these are abrasive.
Step 2: Limescale residues tend to be deposited in corners and grooves. Use a mild citric acid-based cleaner. Do not spray the concentrate directly onto the tap. Spray it onto a cloth and then use that to wipe.
Step 3: The aerator is easy to remove for cleaning. If you put it into hot water with a little bit of detergent, this gets rid of the deposits after about ten minutes. Lots of hansgrohe products are equipped with QuickClean technology. This fast anti-limescale function makes it easy to rub off any limescale on the tap, by just wiping it with a cloth.
Step 4: Thoroughly rinse the tap with clean water.
Step 5: Repeat Step 1 again to completely remove any residues of the detergent and to give the surface a shine.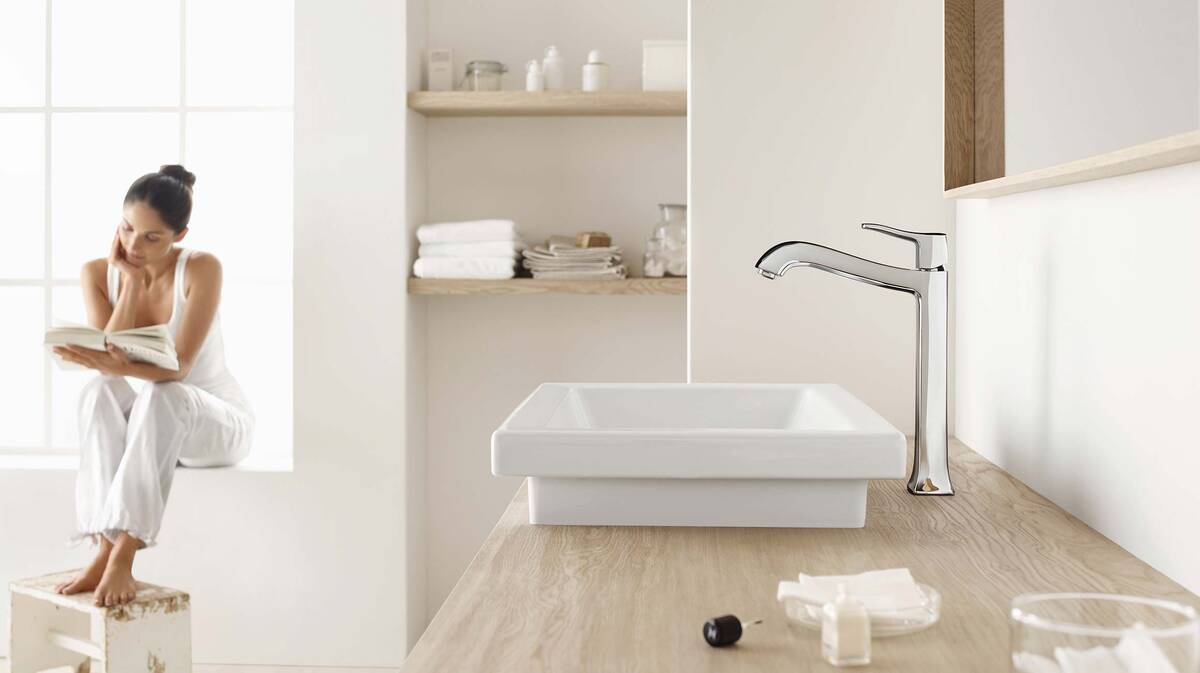 How to choose a cleaning agent
We recommend that you use a mild, citric acid-based cleaner. Conventional concentrates with lots of cleaning power often irritate hands and eyes, and cause sensitive skin to turn red. They have a similar effect on taps, as chemicals that are too strong will corrode its material and microscopically small scratches or superficial burns are enough to tarnish a high-gloss finish. Over the long term, dirt and limescale can settle in these places.
If you have hard water in your area, limescale deposits are likely. Prevent the formation of residues by briefly wiping the tap, ideally after each time you use it for rinsing or washing. This removes tap water before it can settle.
Gentle maintenance on a regular basis
The hansgrohe quality laboratory has tested numerous cleaners and descalers to find the best one for hansgrohe products. The answer is a citric acid-based cleaner, which is effective, fragrant and not harmful to the tap or the environment. You can download our detailed cleaning recommendations as a PDF file.

We do not recommend using any cleaning agents that have a base of vinegar, acetic acid, formic acid, sodium hydroxide and sodium hypochlorite, phosphoric acid or even hydrochloric acid. These substances are sometimes highly corrosive. If used frequently, they will damage even the most high-quality finish.
HGHBWMediaGalleryImageElementComponentModel (8802967749692@4)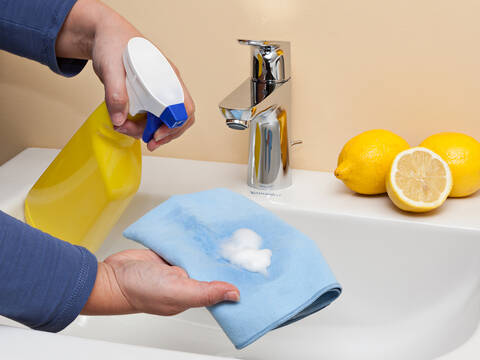 HGHBWMediaGalleryImageElementComponentModel (8802967782460@3)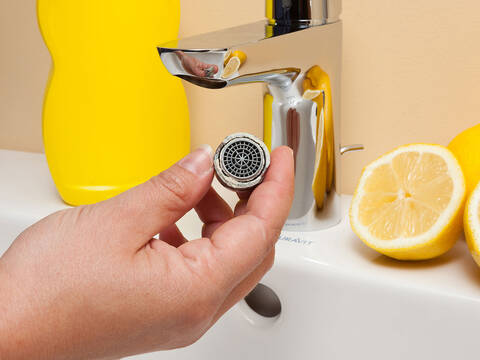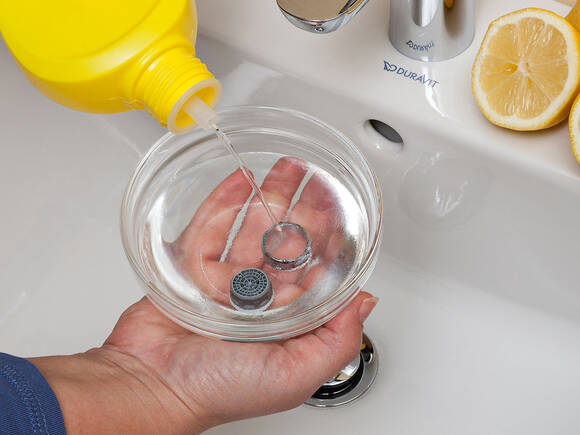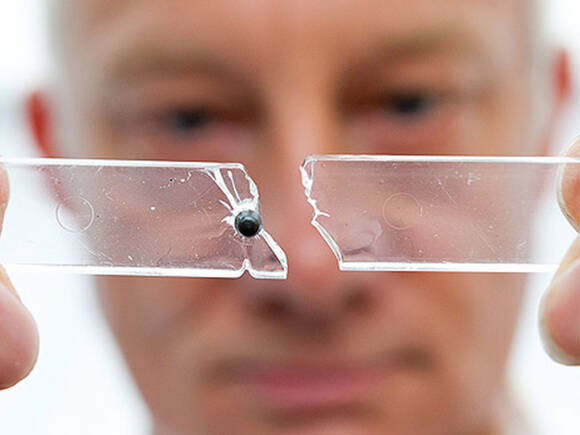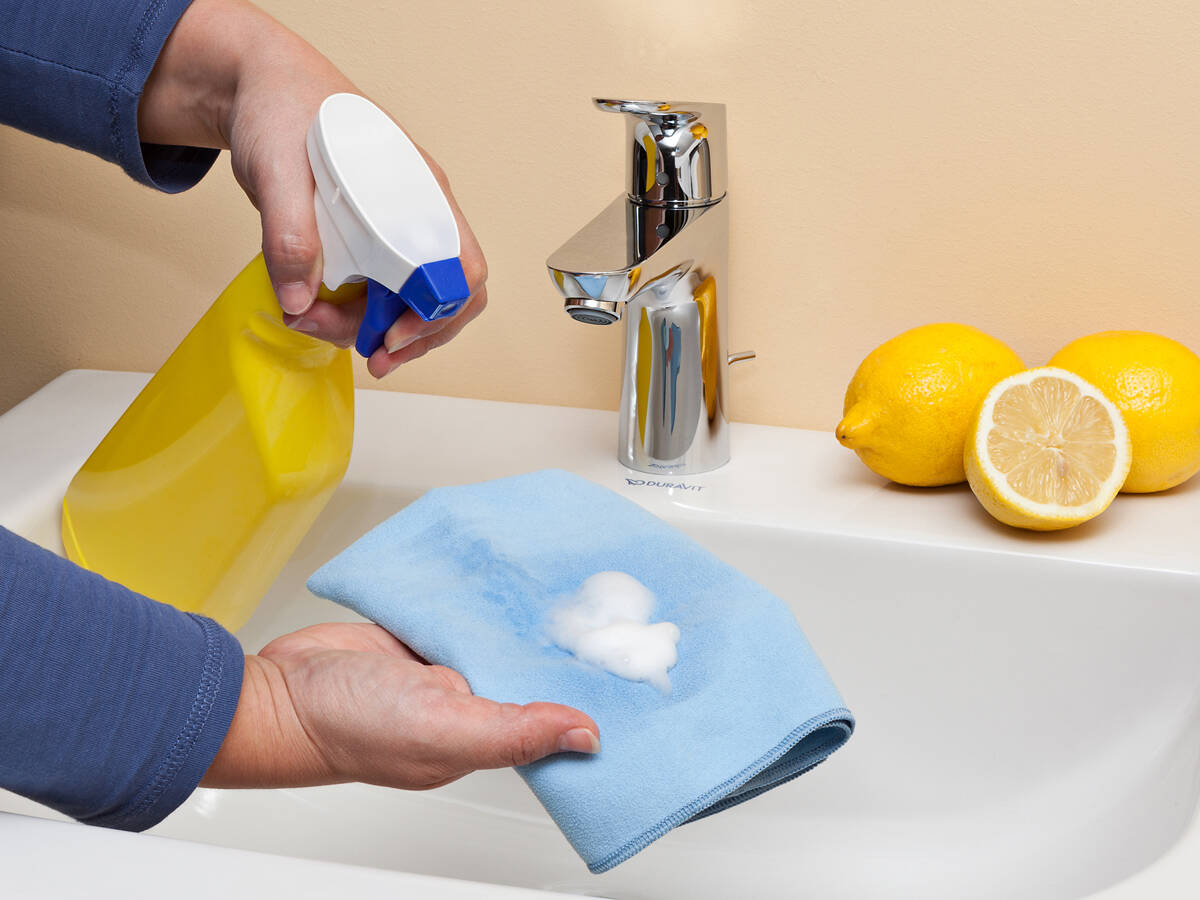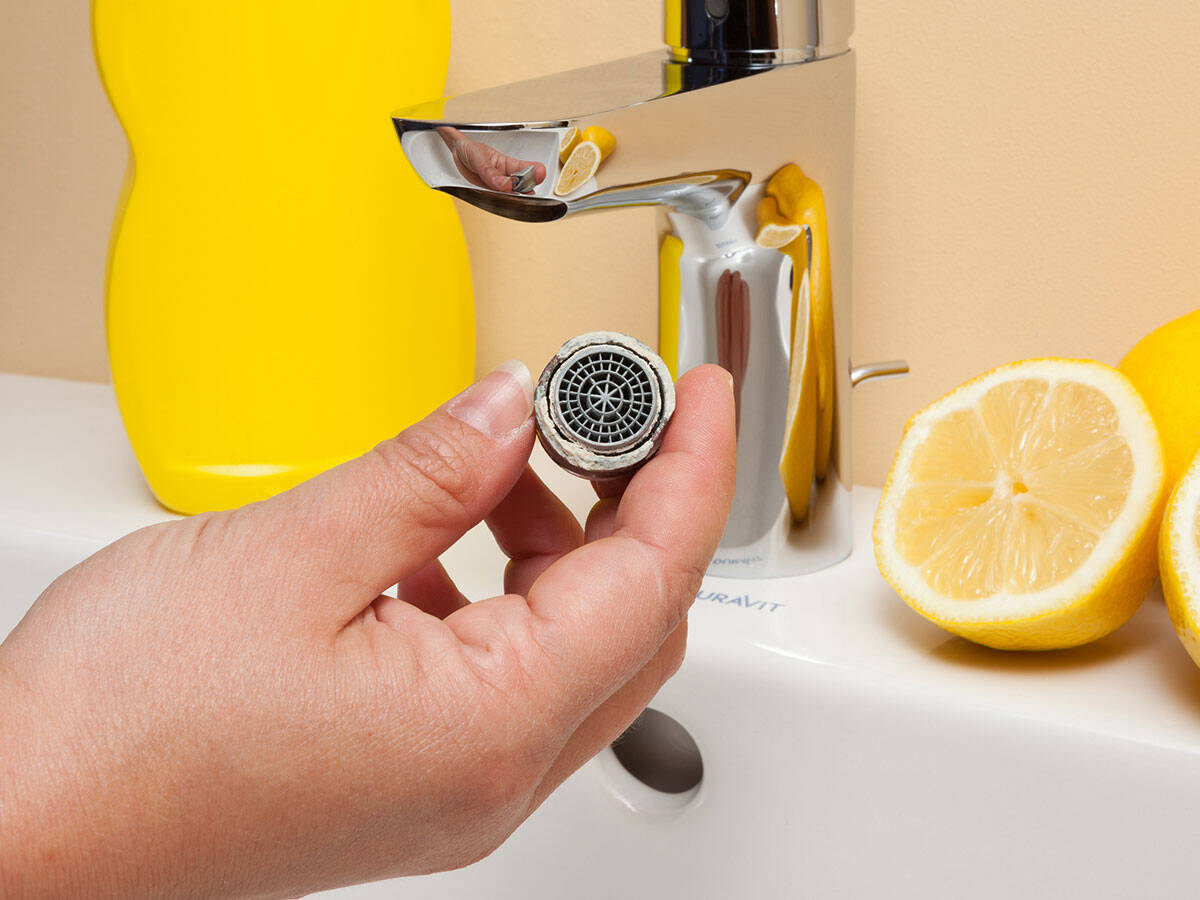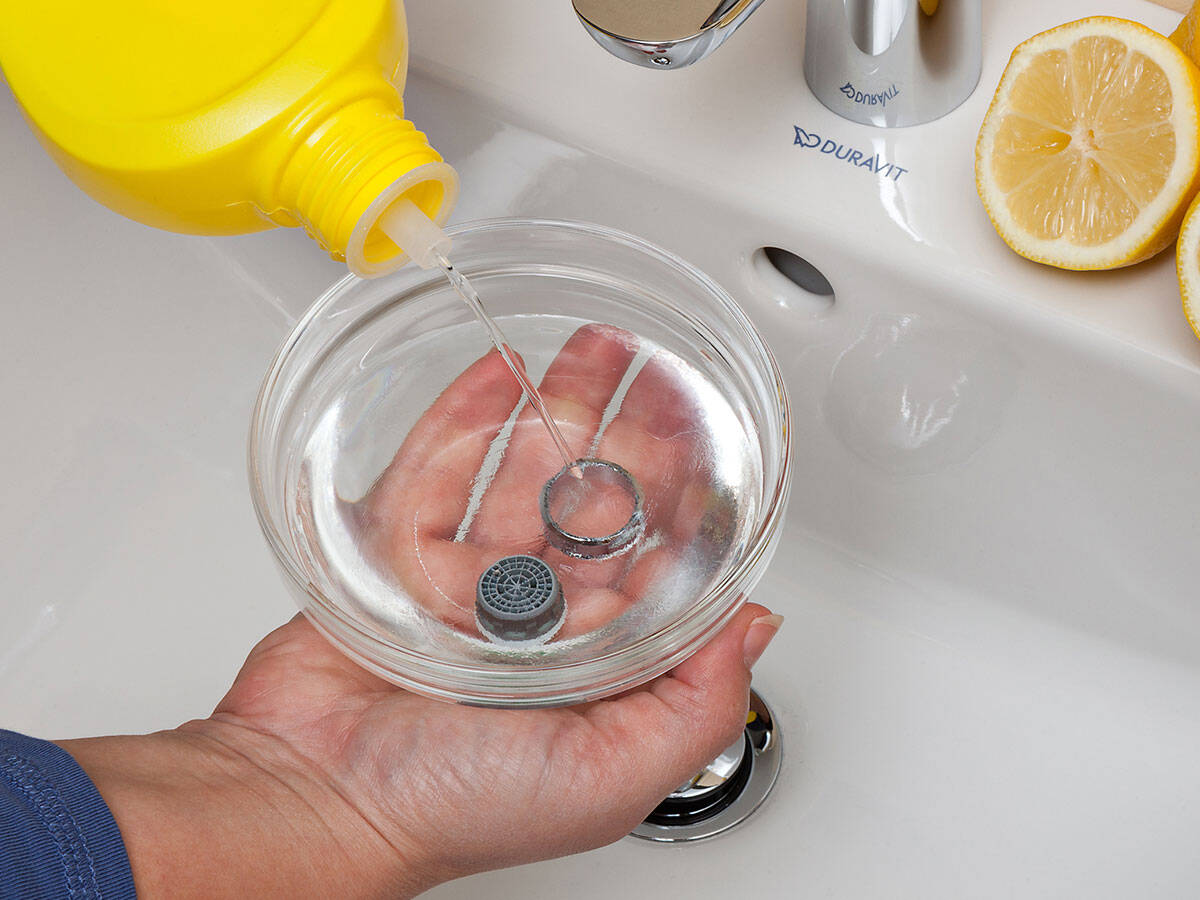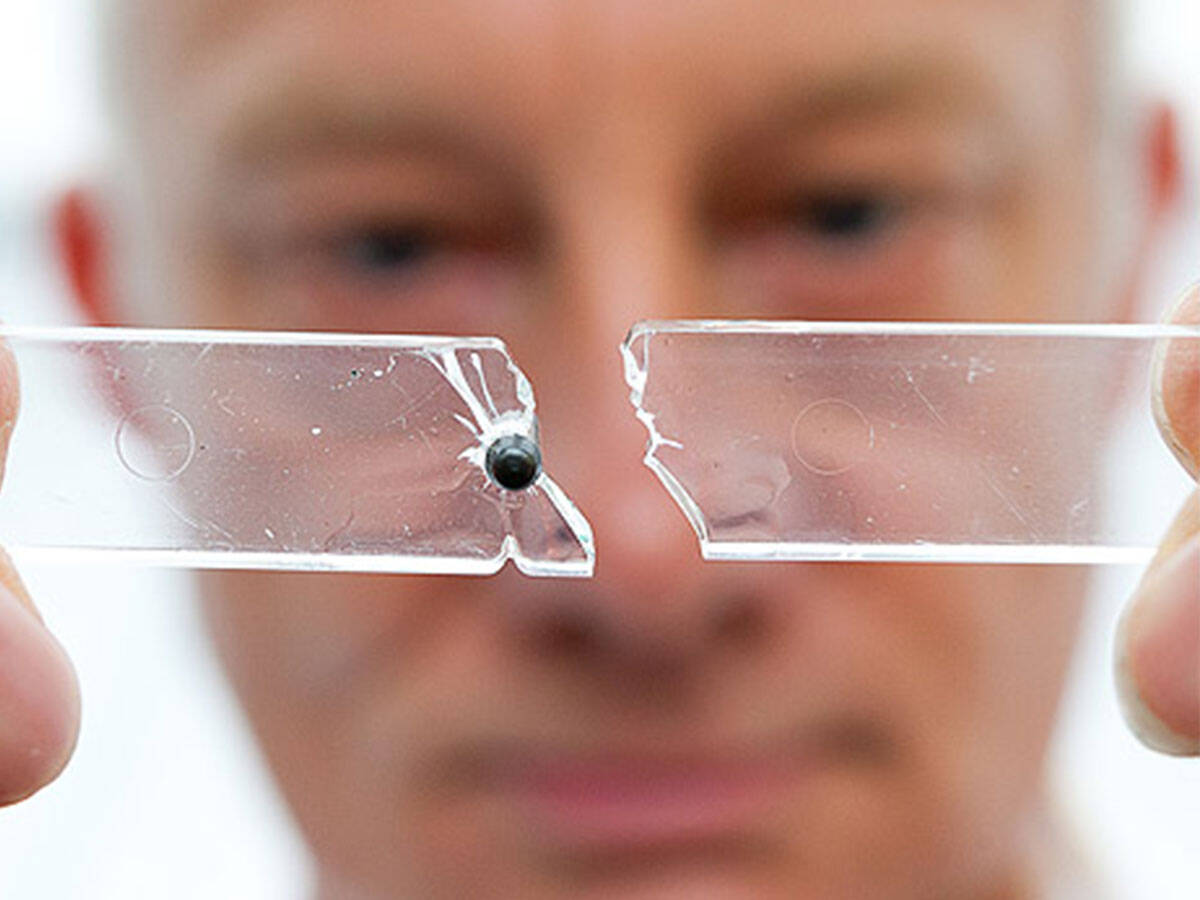 Trusted partners
Find bathroom showrooms in your area
hansgrohe Loading showroom data
An error occurred. Please reload the page.
Your search covers: United Kingdom and the Republic of Ireland